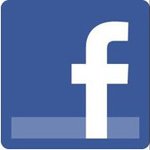 Recently Facebook introduced Shared album that allows your friends to contribute to your album. You can add up to 50 contributors to your shared album, this is not available for the pages as of now. But the guys at Facebook are working on it to  make available this feature for pages and adding more functionality to it.
Creating Facebook album or making any existing album shared is much easy, it just needs few clicks. Just follow the below steps to create a Shared album.
How to create Facebook Shared Album?
Step 1: After you login to Facebook click Add Photo/Video link at the top of your Facebook update Box then click Create album. You can also create Facebook shared album from your timeline in photo section.
Step 2: Upload your photos to the album from your desktop (Of course, You can add more photos anytime), fill appropriate information about your album and click Post Photos to make this album shared.
Step 3: Now at the top of the screen, you'll see the button ' Make Shared Album'  click that, now you'll also have the option of adding 50 contributors to the album and can the privacy setting for the album.
There are 3 new privacy settings for the shared album. Public, contributors Only, Friends of Contributors. These are automatically understood, I don't think it needs explanation 😛 Shared Album creators have also the option for inviting friends to upload photos and contribute to the shared album. You can choose this by checking the check box just below the contributors text box. (See Screenshot) Unchecking the check box will ensure album creator is the only user who can invite other user (Contributors) to the album.
So,this is all about the Facebook new feature - shared album. This feature rolling out to the English users first before it went internationally. However, I got this in my account. Have you got it?