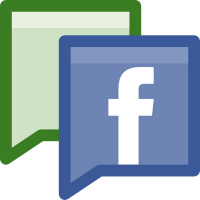 Facebook photo tagging is a pretty awesome feature that lets you mention your friends who are with you in a photo. When you tag someone in your photo he/she will be notified about it and the photo will be added to their timeline & in their Photos Of You Album. It takes conversation to the next level as the tagged photos also show in the news feed of friends of tagged people. For example - you tag me in a photo, it will also show in the news feed of all of my friends. But today people are gone insane, they just tag any friend in unwanted photos (Mostly in their profile pic or any memes and some folks also use this feature to promotion) to get maximum likes and reach of post among more users. And mostly pics are auto tagged by the spam apps like "Top 10 Friends" , "Whom will you marry" LOL .
I am telling you guys, these are the SPAM/ROGUE apps with eye catchy title that are used by spammers to get your account personal information, to spread spam, malware through the infected accounts on the site. And your account can be hacked easily once you click on these spam apps. I recommend you to read our Ultimate Guide to Secure Your Facebook Account.
I have 2500+ friends and I am everyday tagged in 20 to 30 unwanted  photos by them. And my Facebook account is flooded with notifications. The non - stop notifications keep coming because if anyone comments on these photos everybody tagged will also be notified. Oh god! My timeline looks so shit. I started getting messages/email from my blogging fellows to stop it by removing the folks from my profile. I started searching to get rid of these annoying photos tagging. And thank god, Facebook have an option to review tagged photos before these showing on your timeline and friends news feed.
I'm sure you  folks also must be mostly suffered from unwanted tagging and searching a way for it. Don't worry I will share it here!
Get Rid Of Annoying/Unwanted Facebook Photo Tagging!
Step 1 - Login to your Facebook Account and click on the top right side drop down menu near your Profile Pic and hit Privacy Settings link.
Step 2 - Find Timeline And Tagging in the page and click edit settings in front of it.
Step 3 - A pop window will appear. Select 'On' in front of  Review posts friends tag you in before they appear on your timeline and also on Review tags people add to your own posts on Facebook. Choose the privacy settings for your tagged photos/status in front of Who can see posts you've been tagged in on your timeline? If it selected to Friends, only your friends can see your tagged photos. (See the image)
Recommended Read -
That's it. You're done!
Now, if any friend tags you in photo. You will get notification in your timeline. Click Activity log to see who tagged you in his/her photo.
After clicking on the Activity log, you will be taken to timeline review for review photos/status to appear on your timeline and friends news feed. Just click Add to Timeline to show it on your timeline and friends news feed and hit hide to delete it from timeline review.
Congrats! Now, you have the full control on facebook tagging on photos as well as videos, status etc. If you like our read don't forget to share it with your friends on Facebook and Stay subscribed to us Via Email Newsletter to get our latest updates and tutorials in your inbox!