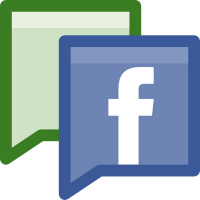 Most of you guys know,
How to
Tag Friends
On
Facebook
in status,comments etc. from PC but you know how to tag friends from mobile.Don't know?So,don't worry am going to share How to
tag friends from facebook
as well as from
mobile
.First What does
Tagging
a user mean?Tagging a user means to mention him/her on facebook status or comments that point towards to the particular  user with a link to his profile.Now,you can Facebook also have the feature of Tagging facebook Pages.So,you can tag them too by the same procedure as follows.
Tag Facebook Friends From Computer/PC
To tag friends from computer on facebook just type "@" without quotes following with the user name.For example for tagging me- you have to type @Govind Choudhary and you will be shown users matching the name based on your Facebook Friend List ,just select the appropriate user you want to tag and Select ENTER.
After pressing enter on your mentioning user name,the name will be converted into link of that user facebook profile.And one more thing he/she will also get a notification saying this user tagged you.So,now he/she can't say i forgot to like your status or comment on that because you had mention him/her.Now,no way for him. 😛 .It will be something like this.
Also Read: Facebook Shortcuts Every FB User Should Know
 Bonus Tip:If you want to short the mentioning user name just hit backspace and remove his/her sir name or last name.Now,it will be only Govind as in this example.Its looking nice rather than the full name.Suppose if a user have a very long name,then it will look odd.Isn't it?
So,in this way we can tag facebook user into facebook status,comments with logged in PC.Isn't simple.
Tag Facebook Friend From Mobile 
Tagging Facebook Friend from mobile is a little lengthy process not so lengthy that you thinking.To tag Facebook friend from mobile you just have to use this syntax
"@[Facebook Profile Id Number:Mentioning user name]" without any quotes.
Now,you have to be with the user profile id number to tag him/her from mobile.If the user don't have custom profile name[Facebook Username],then just go to his profile and copy the profile id number and use in that syntax and tag him.But now another condition if the user have custom profile name.
Also read:
For example if you visit his profile it will be look like this with no profile id number :
www.facebook.com/Username of that user.For ex. In my case it's: www.facebook.com/Gvndchoudhary.Gvndchoudhary is ma facebook username.Now to tag such facebook user who have custom name for their profile,you need their profile id number and to get  facebook profile id number first go to https://graph.facebook.com/  And add the custom name of the user you are going to mentioning at last.
For ex.In mine https://graph.facebook.com/Gvndchoudhary replace my username with your's and hit enter.now you will shown the id of that user at top,just copy it and paste in that syntax.
For ex. @[100001099951755:Govind Choudhary]"
Hope you guys,like ma read and also learned how to tag facebook friends from mobile as well as from PC and tips related to it.Stay connected for more latest how to guides only related to facebook.